06/06/2013
La Nevera, Malpelo, Colombia, November 16, 2010
The Nevera, which means The Refrigerator in Spanish, is located on west side of the island of Malpelo, off the coast of Columbia. I dived at least 5 times at this site. You have to get to know just where the run of hammerheads lies and which area is most constant. Admittedly, you see hammerheads pretty much everywhere around Malpelo but nowhere with the same regularity as at The Nevera. At least, during my stay.
On my first dive at this site there was a bit of a current and I let myself be lead out of the most interesting zone too quickly. There is no need to cover too much distance at The Nevera. I learned my lesson later for the next time.
The drop off is fairly close to the island... around ten metres from the cliffs, at the edge of an abyss. From there, you descend directly to 25m to find the slope of the mountain which you follow as long as you wish. At 35m the slope becomes more gentle and becomes a stretch of sand which continues to descend. I don't know exactly to what depth.
I went down to 40m to notice 2 or 3 hammerheads cruising above the sand. One of them slowly approached me. He nodded his head so that he could be filmed better! In fact, he did it to clean himself better, as The Nevera, as around Malpelo in general, is a cleaning station, a resting place for the hammerheads. They do not come to the reef to feed. They can often be seen swimming in the direction of the current which is something that a shark will never do if he is in hunting mode.
I spotted some sharks a little further away and followed, still filming, for around 45/50m, accompanied by an Italian diver but leaving my wife behind as her Suunto Vyper would not allow her to dive any deeper. What happened next was like an apparition. A wall of hammerhead sharks loomed before me about 20m away. Rush hour? It was a group made up of small specimens (1m50 to 2m). There must have been between 60 to 80 of them... possibly more but it was impossible to say as visibility made it impossible to see. Unfortunately the flow of sharks dried up too quickly. So I had been put in the shoes of a pedestrian watching Pari Roller go by on a Friday evening in the summer, only to be disappointed when they passed as quickly as they had arrived. The whole event lasted only a few seconds, no more. They disappeared beyond the curtain of visibility, over the sand, like phantoms.One minute they were everywhere and suddenly... not one. They left as one solitary shark, perfectly synchronised.
Anyway, I was already around 7 minutes into decompression and it was definitely time to start my ascent. Not to the surface, I assure you, but towards the observatory. We went back up the sandy slope towards the rocky wall to the left of the reef, towards the observatory. The observatory really is the place to be at The Nevera. It is a rocky promentary looking into the blue, lying between 20 and 25, which has thoughtfully provided several rocky ledges for the use of the divers. Once in place you only have to wait to see the trafic arriving on the right. I got myself settled down, finding two other divers already installed – Spaniards who were filming a documentary. We stayed several minutes. Time enough to see two small groups of hammerhead sharks, one group of three and then one of six. What they lacked in numbers they made up for in size as they were significantly larger than those that we had met lower down. Groupers and jacks kept us company between these voyagers. The minutes of decompression were adding up and I decided to get back, leaving, regrettfully, my Spanish colleagues with a third group of hammerheads just passing by.
My Italian companion followed me and we saw our diving group disappearing (for your information, each diver had a tracking system which allowed him to signal his position to his buddy and to the boat in case of difficulty). Whilst coming up I noticed a white tip shark which did not really justify making a stop. At 10m we moved away from the wall and levelled out for 14 minutes. After around 10minutes we were rewarded with a visit from a school of yellowfin tuna. There must have been around 300 of them, parading right in front of our eyes without hanging around.
I was smiling as I left the water. I must have seen not far off a hundred sharks in just one dive.
Extraordinary dive? No doubt. One goes to Malpelo particularly for its banks of hammerheads and I had seen one. But I had expected a lot from Malpelo and I was left a little unsatisfied. How many sharks were in that group that we saw down there? Perhaps we only lacked better visibility in order to see a hundred or so more.
00:00 Publié dans Meilleures plongées avec des requins | Lien permanent | Commentaires (0) | Tags : la neverra, malpelo, scalloped hammerheads, colombia, sharks, diving, best dives with sharks, galapagos sharks, tracking, schools of tunas, deco stop, schools of hammerheads
27/05/2013
After an increase in the number of attacks by sharks was attributed to an increase in the number of people using the sea, in a grand gesture of demagogic obscurantism, the Australian government decided to open the hunting sharks "that are 'too close to the coast' " or " present an imminent threat. " But this is no "old school" hunt. No, the hunters use all the resources made available to them by the modern world. Thus, part of the government funds go to the tagging and tracking of the sharks. To better understand them? Not at all. To kill them if they leave their perimeter! Sharks who pose a threat or come too close to the beaches will be shot, while the sharks who keep their distance and are not seen to be a current threat will be tagged. It is then up to him not to get too close as, thanks to, or because of, his tag, straying into the specified area will trigger an alarm and he will be slain on the spot. The Australian Government has therefore decided to police the sharks! The two criteria are rigorously foolproof. Approaching "too close to shore" first. I hope that a precise limit has been given! But what? Doesn't this means that eventually all coastal sharks will be slaughtered as it is obvious that all will approach at one time or another? Firstly what about a bull shark approaching a river mouth even though he does not enter. We saw, during Australia Day in the Sydney area, six tagged bull sharks swimming among the bathers, with no-one even noticing. What would have happened with these new measures? Would they have been slaughtered? In the Breede River in South Africa, there is a population of bull sharks, some of whom are more than 4m, with no attack having taken place to date. Such a decision denies the bull shark the right to live within its own ecosystem. This therefore amounts to a death sentence. The white is a shark who will also occasionally approach close to the edge without being a threat (witness Chris Fallows paddling on a board above a specimen in False Bay) and the tiger shark can come close to the shore if something attracts him. Eventually all bull sharks, whites, and marked tigers will be killed, because sooner or later they will all approach too closely. This is absurd. Turning to the second criterion, "present an imminent threat." Here's an objective test! You only have to go on Youtube and type "shark attack" to see that this term covers quite varied interpretations. There is even an English video of a poor thresher shark fished by line and struggling on the deck of a boat, which is referred to as an "attack" with the shark being described as "vicious" (even though it is on its last! ). No doubt many sharks will present an "imminent threat." Imminent, because as everyone knows it is easy to foresee a shark attack and predict the exact time when it will happen. Ultimately, these measures mean that most shark fishing is open in Australia again and the government is now providing fishermen with two very stupid reasons to justify any decision, including those concerning the great white shark, whose population Australia today is in it's hundreds. Australia massacred its population of sand bar tiger sharks in the 60s and it will now take care of the other coastal species. The most ridiculous fact is that to kill the sharks, the fishermen will now be baiting very near the coast, or where this is permitted, therefore putting the human sea using population at greater risk. Bravo.
02/07/2007
Ricky Gervais nous parle des nazis et des requins lors de son one-man-show "Animals".



13/04/2007


Et si les cicatrices anodines s'effaçaient plus facilement que certains taouages de carnaval. En souvenir de Robert Shaw et de Quint.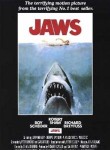 26/01/2007


"Je ne vois pas de grande ruée visant à exterminer 70 millions de toasters"